Black Friday 2018 Price Promise
by Richard Blenkinsop. Posted on 2018-11-01 16:49:39
We're doing it again! As we gradually approach Black Friday, we're offering a Black Friday cashback guarantee that means you won't feel the crushing defeat of losing out on the best price on anything you buy, any time between now and Black Friday. Our guarantee is as follows -
Buy anything on reidys.com or in-store between Friday 2nd November - Friday 23rd November that's then discounted in the Black Friday sale, and we'll refund you the difference!*
How does it work?
First off, we can only honour the Black Friday Price Promise if the payment is made in full, on a debit or credit card i.e. not on finance orders (including Buy Now Pay Later), or part-exchanges. If the item you bought between 2nd - 23rd November is discounted in the Black Friday sale, get in touch with us before 30th November and we will refund you the difference in price on whichever card you paid with*. This means that you don't have to go searching for the best Black Friday deal, plus you don't have to leave it until the most hectic shopping day of the year to get a great price on your next guitar, amp, pedal, piano etc.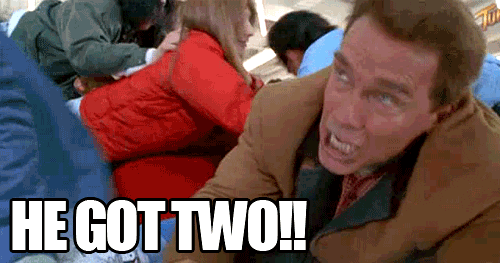 Our Black Friday Price Promise means there's less of this
*Terms and conditions - Offer only open to purchases made on www.reidys.com or in-store between Friday 2nd November 2018 and Friday 23rd November 2018. The difference between the original price and the Black Friday sale price will be refunded by the method you paid on. This offer is not open for orders paid by finance agreement. The purchase must be a like for like offer. Refund payments may take up to a maximum of 30 days for us to process.
By Richard Blenkinsop for Reidys. Posted on 2018-11-01 16:49:39