Roland Boss Takeover Day
by Dale Gardner. Posted on 2017-08-25 16:26:46
This coming Tuesday (29th August), we'll be holding a special Boss and Roland event, in-store. With one-off, deal prices and product specialists on hand to help you choose the right thing, it's probably going to be the best day of the year to buy anything with the Roland or Boss name on it.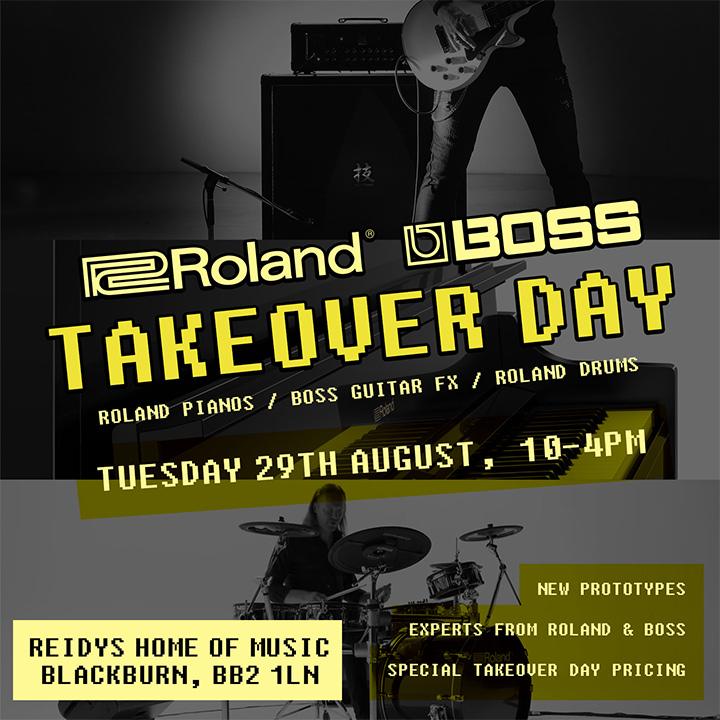 Whether it's Roland drums or pianos, or any one of the huge range of Boss pedals we've got on display, you can speak to their dedicated product specialists to get personal advice. They might even bring some new, unreleased goodies for you to feast your eyes and get your hands on. We'll also be doing some great deals on the day, so if you've been considering that new pedal, that home piano, or that electronic drum kit - now's your chance.
For those that can't make it on the day, keep an eye on Facebook - we'll be going live with the Roland and Boss specialists, showing off the gear and sharing their vast knowledge.
By Dale Gardner for Reidys. Posted on 2017-08-25 16:26:46